Our Gals
Tootsie
What can we say other than Tootsie is absolutely stunning. Tootsie loves EVERYONE. She is our super star and works hard to keep her adoring fans happy. We feel she is the total package with stunning looks, brains, drive and athleticism. Tootsie is a minimal white, dark blue merle with dark copper and two blue eyes.

Tootsie is an Elite Bronze Champion through ASDR and stands at 14.5 inches.
ASDR Registered
PRA-Carrier and clear for the rest of the Aussie panel
CERF Eyes, OFA Hips, and OFA Elbows clear.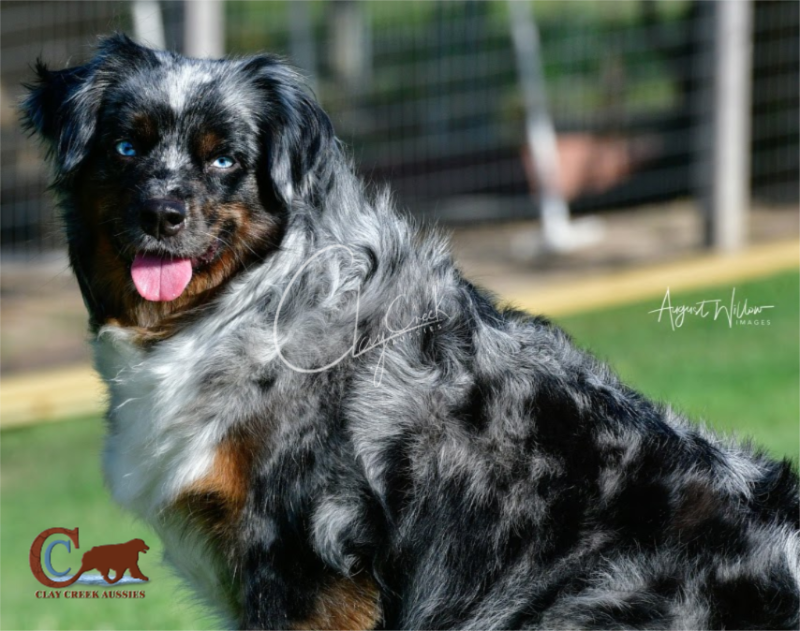 ---
Reese
Reese is a homegrown little beauty from our beloved Tootsie. Reese is a dark blue merle with bright copper and two beautiful blue eyes. Reese stands at 11.5 inches and is full panel clear. She rules the roost here at Clay Creek Aussies and has her humans wrapped around her little paw.
ASDR Registered
Level 1 Champion with ASDR
Clear for the full Aussie panel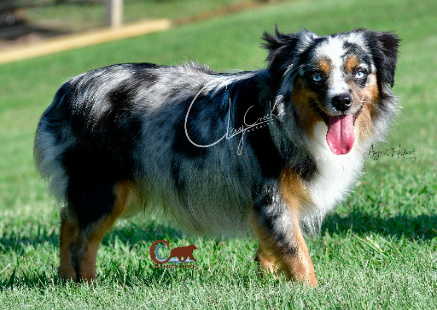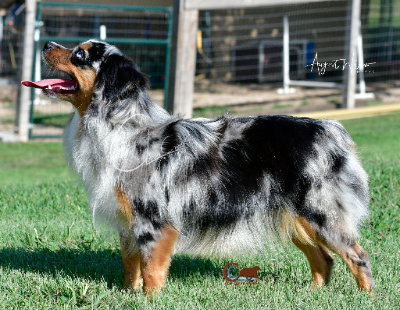 ---
Kimber
Anyone believe in love at first sight? I didn't until I met Kimber. I fell in love with Kimber when I first saw her and there was no way I was going to let this beauty slip through my fingers. Kimber has the softest coat and such a friendly personality. She loves to play ball and carries one with her all the time just in case someone wants to play. Kimber is a dark liver red bi merle and stands 13 inches.
NSDR and ASDR Registered.
Level 1 Champion with ASDR
PRA Carrier and clear for the rest of the Aussie panel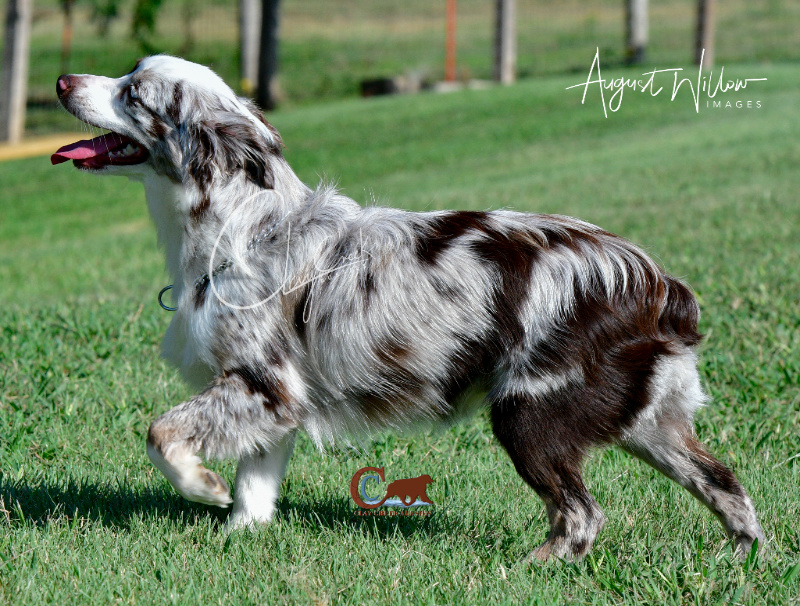 ---
Upcoming Stars
Mesa
Mesa came to us from Cowboy Company K9's in Utah. Mesa hit the show trail a little this year and the judges agree with us in our opinion, this girl is dang near perfect. Mesa was awarded Best in Show Puppy at the ASDR East Texas Extravaganza with 288 entries. We are so very proud of this beautiful and smart girl.
ASDR Registered
PRA-Carrier and clear for the rest of the Aussie panel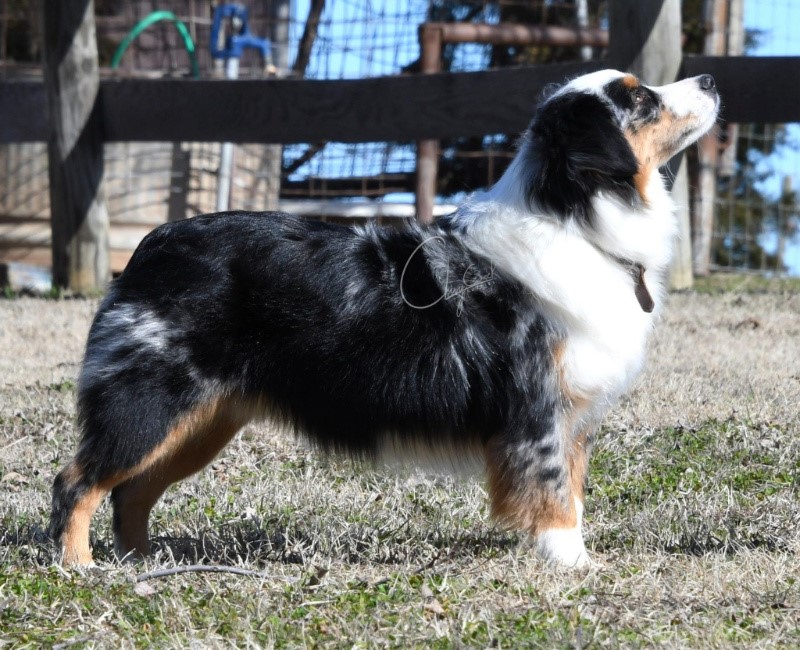 ---
Rosin
Rosin is our social butterfly. Standing at a whopping 12", Rosin is a red merle female with two blue eyes with bone galore. In 6 shows this beauty won (3) Best in Show Puppy and (2) Reserve Best in Show Puppy. Rosin resides with our good friend Sherry and keeps her warm at night. We appreciate all the love and attention Sherry provides to our little super star. Full panel clear. To say we are excited about her is a huge understatement!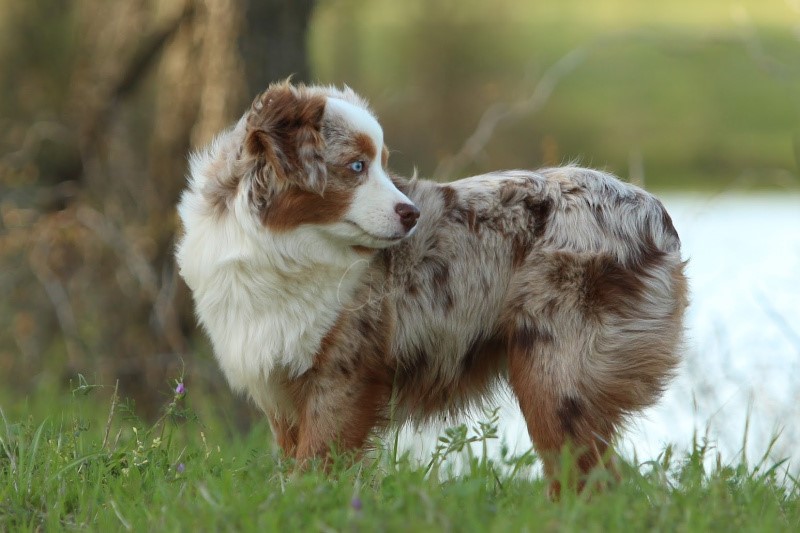 ---
Knox
Knox is a homegrown beauty out of our beloved Sandy and is sired by Nash. In true, typical Sandy style she threw her vibrant copper, dark liver coloring and piercing blue eyes into this gorgeous girl. Therefore, we named her Clay Creek's Knock Out. Knox also resides with our good friend Sherry. Her and Rosin are very blessed to say the least.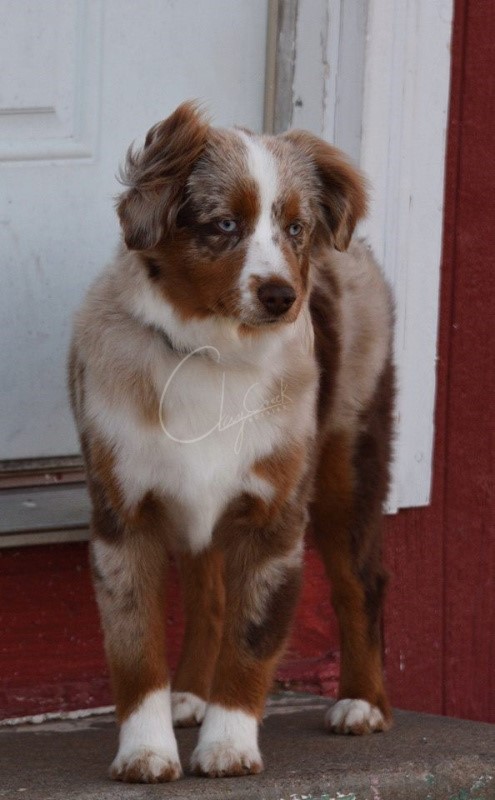 Briar
Briar is our pick of litter from an outside breeding with Wiseacher's lovely Fynn. This girl absolutely steals my heart. She always has a smile on her face and has just enough of her daddy's ornery side to cheer up even the glumiest of days. Briar is just under 14" and has a short working coat.
Clancy
Clancy is a pick of litter from the second breeding of Fynn and Nash. We think her colors are outstanding. Clancy is a red merle with 2 blue eyes standing 12.5" at 7 months of age. She is a complete love bug.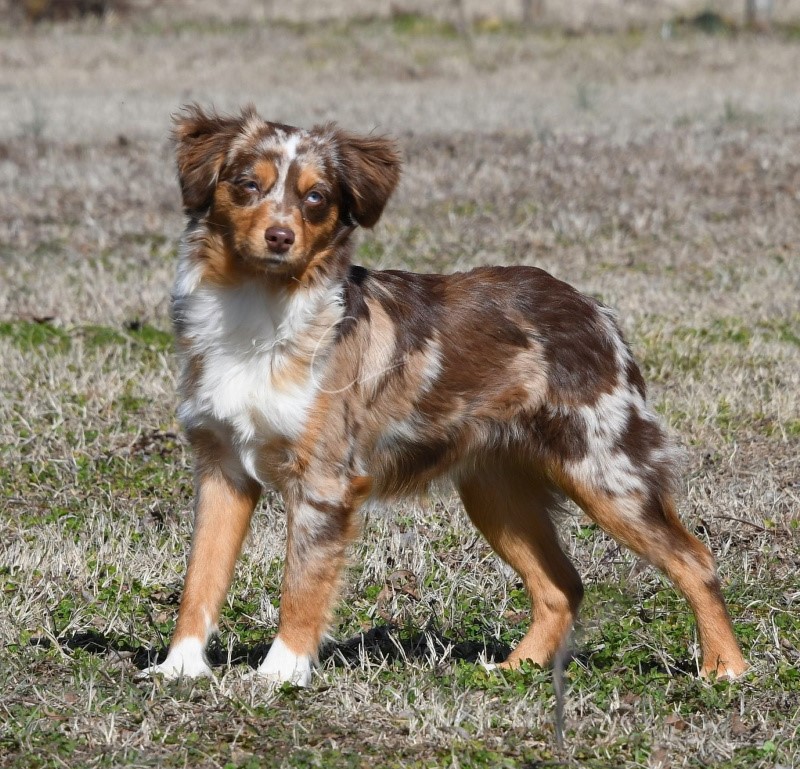 Jinx
Jinx is another social butterfly here at Clay Creek. She is a stocky 12" of pure Aussie love. Jinx is a blue merle female with a full collar and two blue eyes.