Available Adults
The following are adults we have decided to place in new homes either due to not fitting into our program or they would do better in a different environment. This decision did not come lightly as we are very close to each of our dogs.
---
---
Simon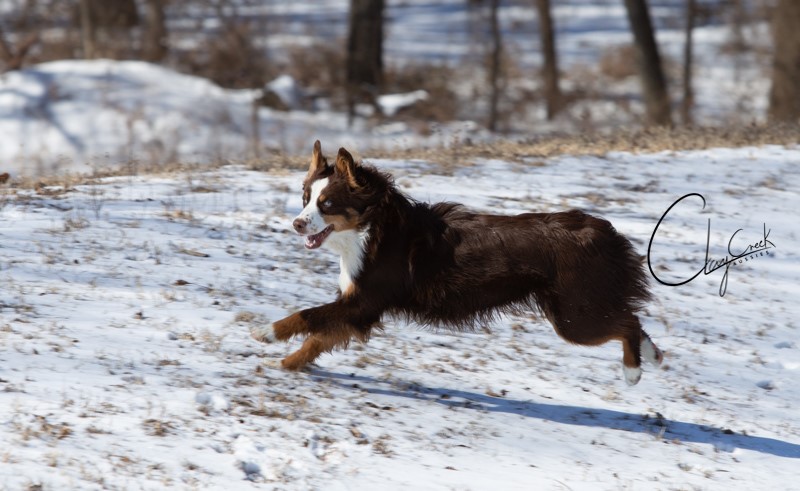 Simon is a beautiful red tri male with blue eyes who is super sweet. We have acquired several half sisters to him and with our cutting back we really won't have any females for him to breed. Simon knows the basic commands and is house broke and crate trained.
ASDR Registered DOB 6-2-2021
16.5" tall
Full Aussie Panel Clear - Carries 1 copy of CDDY
Pet Priced at $700 - Full Breeding Rights $2500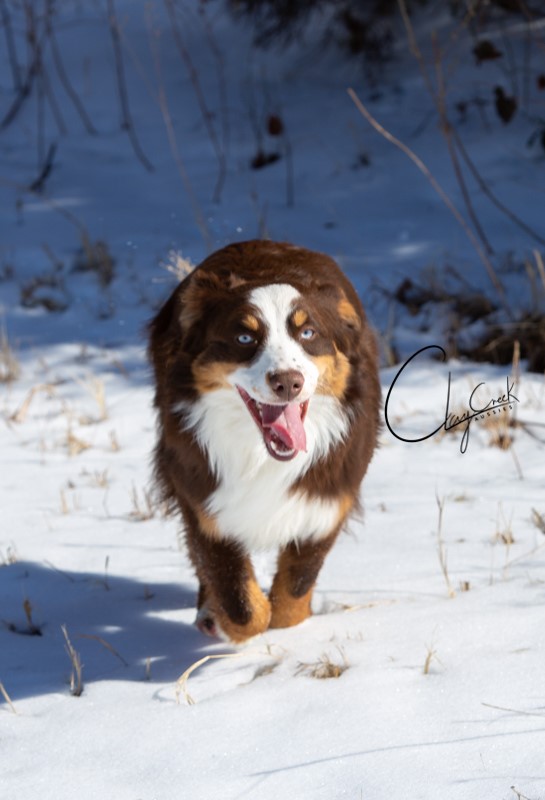 ---
Lani

Lani came to us from our good friend Terri Lebel as we wanted another red merle toy female to breed to Trace. We normally don't bring in adults but Loni and Mocha have settled in and have fit in well. Loni is 13.5 and weighs 18 pounds.
Full Panel tested with Canine Health Check
ASDR Registered.
$1500 with full rights - $250 for pet only to cover cost of spay.
---
Mocha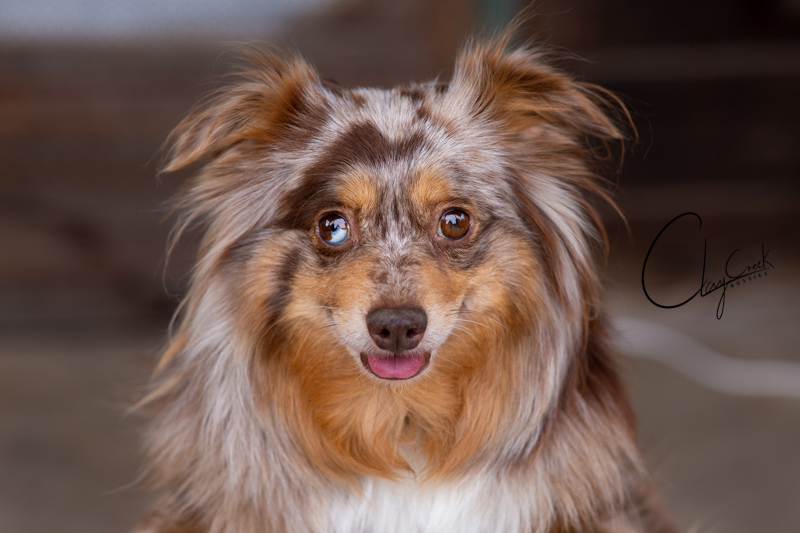 Mocha also came to us from Terri and is this girl ever full of personality. She is 12" and but thinks she is 9' tall and bulletproof. Her ears are more at attention in this picture than they usually are but I had her babies out to take pictures. We love them and think they give her so much expression.
Mocha had some health issues prior to whelping and we feel it is in her best interest to be spayed and placed in a pet home.
Rehoming fee $250 to cover cost of spay.
---
Briar
It breaks our heart to let our special Funny Face go! She has been a great producer for us and it is time for her to get to enjoy retirement. This girl loves to go and will keep you on your toes as she is wicked smart like her sire Nash.
Rehoming fee $250 to cover cost of spay.